Ongoing projects
Progressive standards around ict for active and healthy ageing: Call: H2020-SC1-2016-2017 – (Personalised Medicine)
Project carried in cooperation with the ITC branch of Rome. Duration 18 months.
The PROGRESSIVE project will provide a dynamic and sustainable framework for standards and standardisation around ICT for Active and Healthy Ageing – AHA. The project is pan-European but also draw on wider international experience – especially in the contexts of interoperability and standards harmonisation.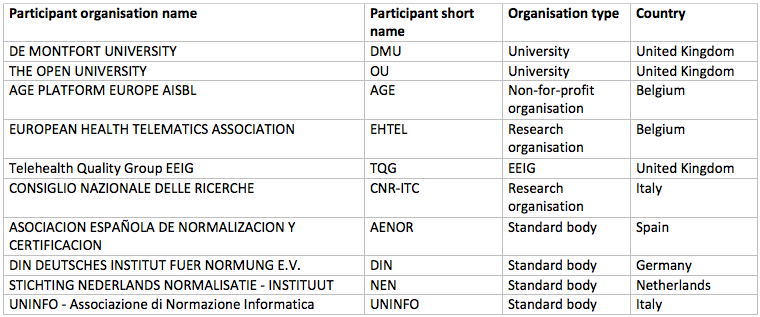 STAGE – Streaming of Theatre and Arts for old aGe Entertainment, financed under the AAL Call 2015 Living actively and independently at home – European Commission, Programme AAL (Active Assisted Living)
Project coodinated by the ITC branch of Rome. Beginning March 1st, 2016, duration 30 months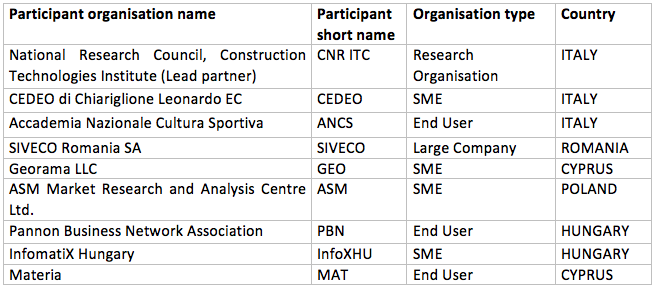 The project aims at developing a co-designed and easy-to-use ICT platform working on tablets and other common digital devices (e.g. smartphones, Smart TVs) that will allow aged people to access a selection of cultural events provided via streaming technology by a European network of entities and stakeholders established within the project. The events will include theatre and opera performances, concerts and museum exhibits.
Social involvement will also be encouraged through the implementation of a dedicated social network, integrated in the platform, that will allow older users to exchange opinions and comments about the cultural events.
Information about the available events (such as historical background, cultural context of the original work, etc.) will be provided by means of features included in the platform.
In this way, STAGE will create and provide a new service to older users and a new way of exploiting cultural resources, having access potentially to a very large number of events all around Europe.
STAGE will also allow cultural stakeholders and providers to reach a wide and currently almost unexploited consumer base. Furthermore, ticket sales agencies could integrate their offer with STAGE, and software developers could provide add-ons and modules for the platform.
The ICT platform is designed to contribute to reducing the digital divide experienced by elderly people, thus meeting their requirements in terms of suitable interfaces.
Interdepartmental project Foresight S&T
The interdepartmental project Foresight S&T carries out monitornig, analysis and study activities to support the development of innovative programmes and strategies, in order to make the Institution increasingly competitive at international level. A software platform, which provides users with appropriate tools and services has been deployed, set up, extended and maintained in order to allow for remote collaboration in the activity of collaborative knowledge creation and interactive information sharing. http://foresight.cnr.it
Salva