ITC-CNR is gold sponsor of the second edition of the International Fire Safety Symposium IFireSS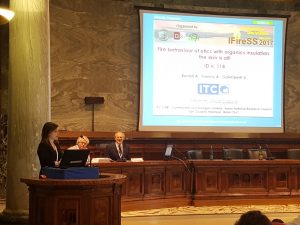 ITC-CNR promoted IFireSS, the international conference on "Fire Safety", organized by the Department of Structures for Engineering and Architecture of Federico II University of Naples and the International Council for Research and Innovation in Building and Construction (CIB).
The event was held at the Federico II University Convention Center in Naples from June 7 to 9, 2017 bringing together many leading researchers and professionals, who had the opportunity to exchange their experiences and knowledge and to propose advanced solutions to fire safety-related issues.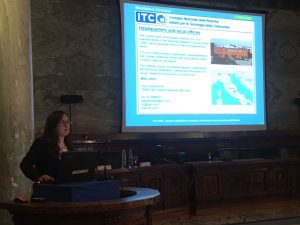 ITC-CNR supported this initiative and contributed to the debate by illustrating its own experience on the matter of fire safety by presenting the papers "Fire behaviour of ETICS with organic insulation: the skin is all!" and "ITC-CNR: Recent activities in research, innovation and production qualification". Furthermore, a stand located in the conference exhibition area offered an overview of many of the activities carried out by ITC-CNR.